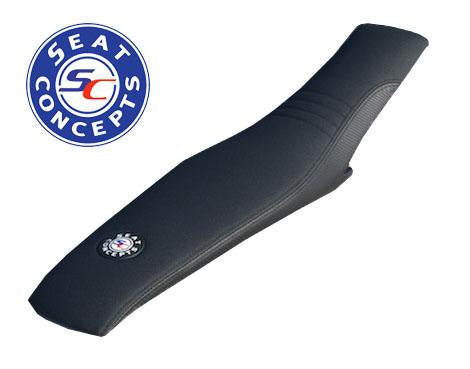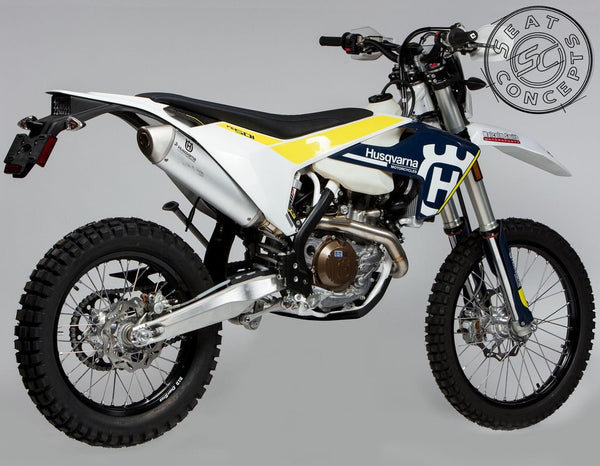 Seat Concepts Husqvarna (2016-18) TC/FC/FS (2017-19) TE/FE (2017-18) TX/FX *Comfort*
Seat Concepts seats are constructed using a foam material that is a much higher quality than OEM seat foam. Our proprietary formula provides a more plush and active ride, while still offering the necessary amount of support. Our unique comfort shape maintains a similar contour to stock at the front of the seat so the rider's legs are not spread farther apart, but tapers out towards the mid-point to distribute rider weight over a greater area.
These features combine to offer a custom seat feel, and provide greater enjoyment and increased range on a long commute, or Dual-Sport ride!
Fits On
2016 TC125, TC250
2016 FC250, FC350, FC450
2017 TC125, TC250
2017 FC250, FC350, FC450
2017 FE250, FE350, FE450, FE501
2017 FS450
2017 FX350, FX450
2017 TE125, TE250, TE300
2017 TX300
2018 TC125, TE250
2018 FC250, FC350, FC450
2018 FE250, FE350, FE450, FE501
2018 FS450
2018 FX350, FX450
2018 TX300
2018 TE150, TE250, TE250i, TE300
2019 FE250, FE350, FE450, FE501
2019 TE150, TE250i, TE300i
2020 FE250, FE350, FE450, FE501
2020 TE150, TE250i, TE300i