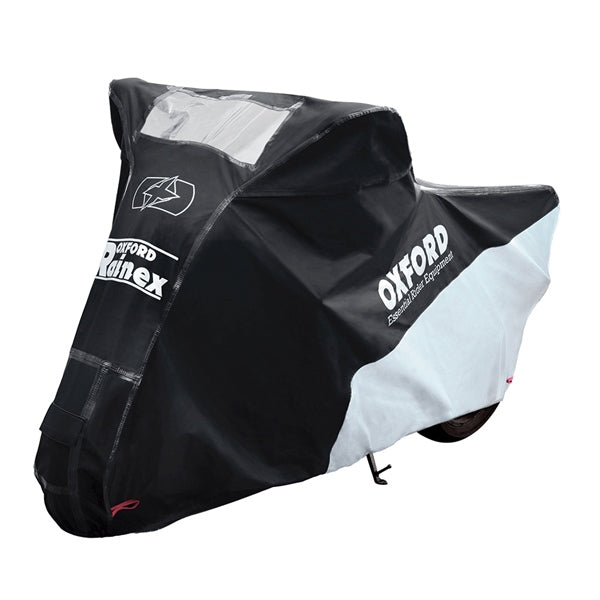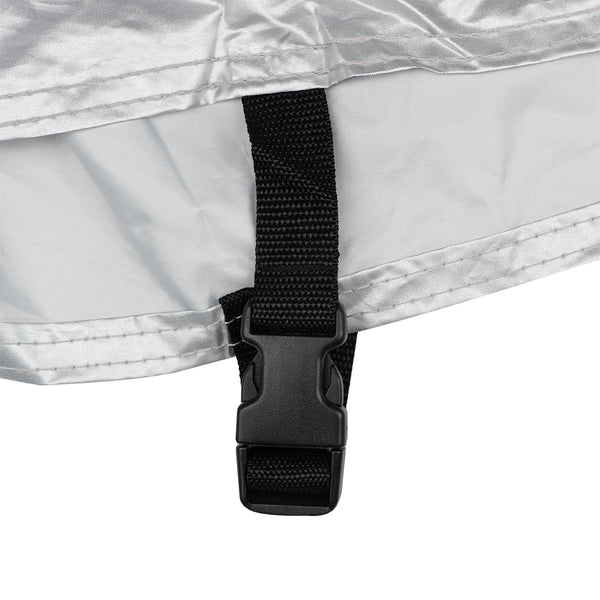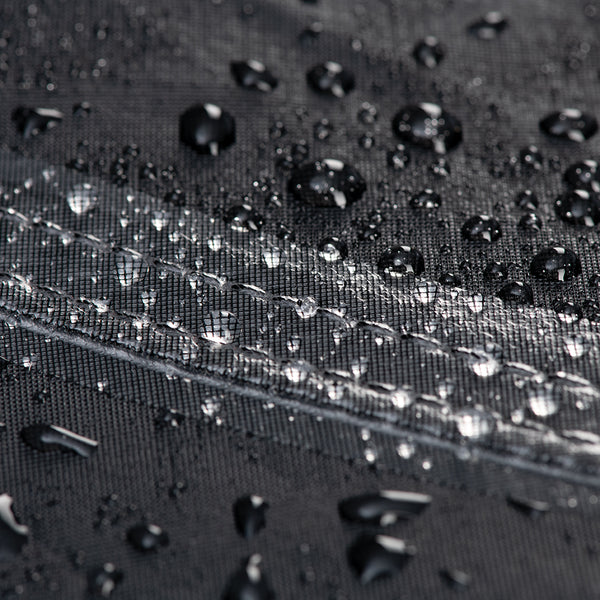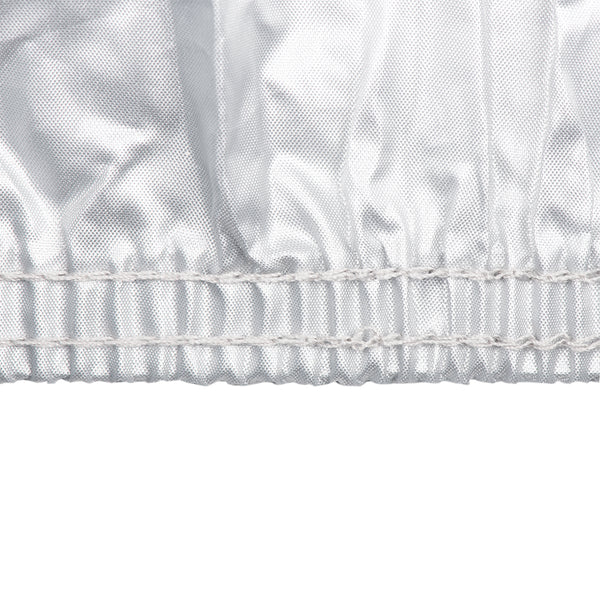 The Oxford Rainex is a deluxe rain and dust cover. Designed for outdoor use it will protect against rain, sun, snow and dust.

The Rainex is packed full of features including a solar charger pocket and water-resistant seams. The cover can be used with a lock and comes recommended by Ride magazine. Local police initiatives have shown that bike covers can be a useful anti-theft device however they can be cut off.
Key Features

Externally bonded seams for maximum rain protection

Handlebar air vents to prevent condensation

Tough outer protects against weather & knocks

Soft lining protects against scratches

Reflective panels increase visibility at night

Adjustable belly strap holds it in place

Heat resistant lining material in case of momentary contact with exhaust

Strategically positioned holes facilitate the use of a lock; lock pouch helps to keep your padlock off the ground

Front inner pocket with PVC window to hold a solar panel charger
The following sizes are approximate, as the covers are shaped:

Small 203cm (Length) X 83cm (Width) X 119cm (Height)

Medium 229cm (Length) X 99cm (Width) X 125cm (Height)

Large 246cm (Length) X 104cm (Width) X 127cm (Height)

X-Large 277cm (Length) X 104cm (Width) X 141cm (Height)
IMPORTANT: Do not allow this cover to come into contact with hot exhausts, engine parts or sharp objects.