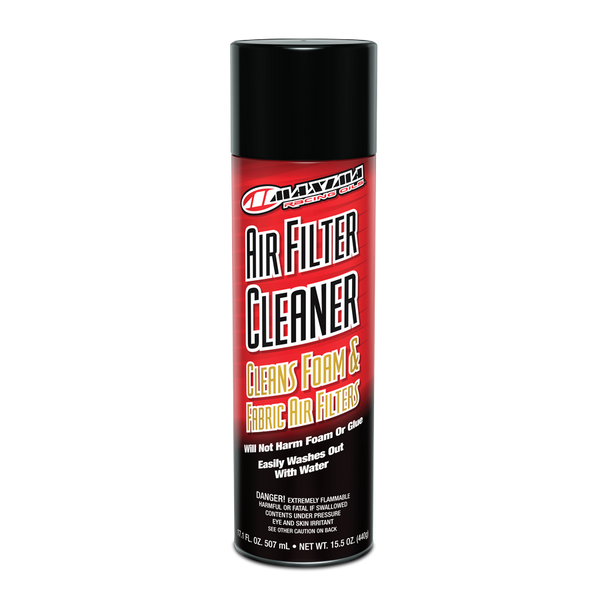 Maxima Foam And Fabric Air Filter Cleaner
Maxima Air Filter Cleaner is a purpose specific spray-on air filter cleaner. For use on motorcycles and ATV's. An excellent foam and fabric air filter cleaner that washes out with water. Highly effective emulsion formula contains no caustic chemicals. Removes heavy filter oils, grease and other contaminants. Rated #1 by Dirt Rider magazine as Best Overall Air Filter Cleaner!
Features:
Contains no CFC's!
Grease & oil removal
Cleans foam & fabric filter elements
Breaks down dirt
Easily washes out with water
Caution:
May cause some painted surfaces to discolor! Do Not use on plastic or Lexan® windshields! Flammable!