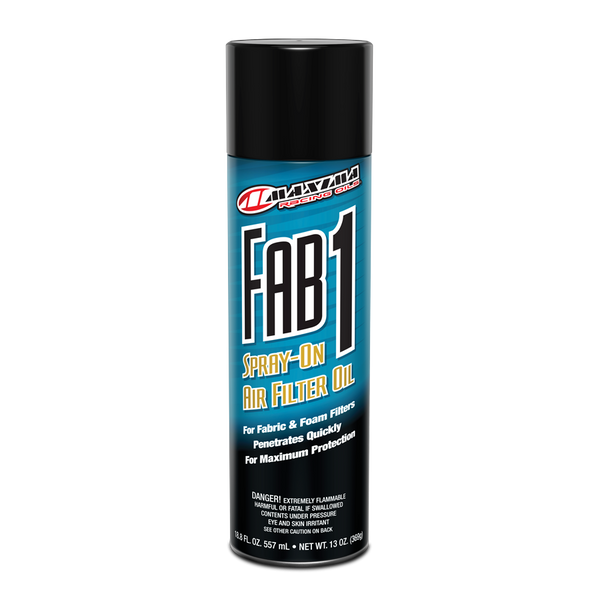 FAB-1 is a highly advanced synthetic based formula for all oil type fabric and foam air filter elements. FAB-1 is a superior oil for stopping the passage of dirt, fine dust, water and other harmful elements. FAB-1's super tacky polymer and co-polymer additives attract and hold onto virtually all fine dust particles. The water-proof base of FAB-1 resists moisture from passing through the filter. FAB-1 prevents oil "wash out" of the filter from carburetor fogging and offers the best protection for your engine, spark plugs, carburetor and air filter.

Usage:
Spray directly onto a new or clean filter element until a uniform color is achieved on all surfaces. Allow to dry for 15 minutes before installation. See instructions on container for more detailed application and cleaning directions.
Features:
For all fabric and foam air filter elements
Fast penetration
Race proven protection
Dustproof & Waterproof
Long lasting-will not dry out
Color - blue
Contains no CFC's!
Caution
Flammable! Do not spray near open flame. Avoid prolonged exposure to vapor. See warning on container.