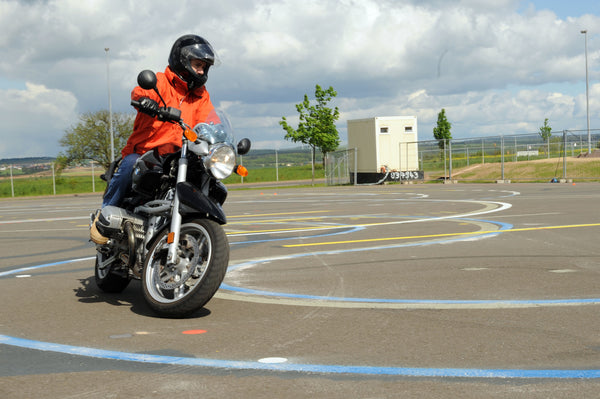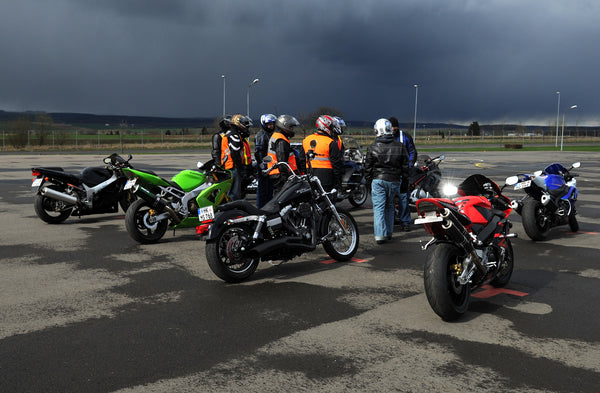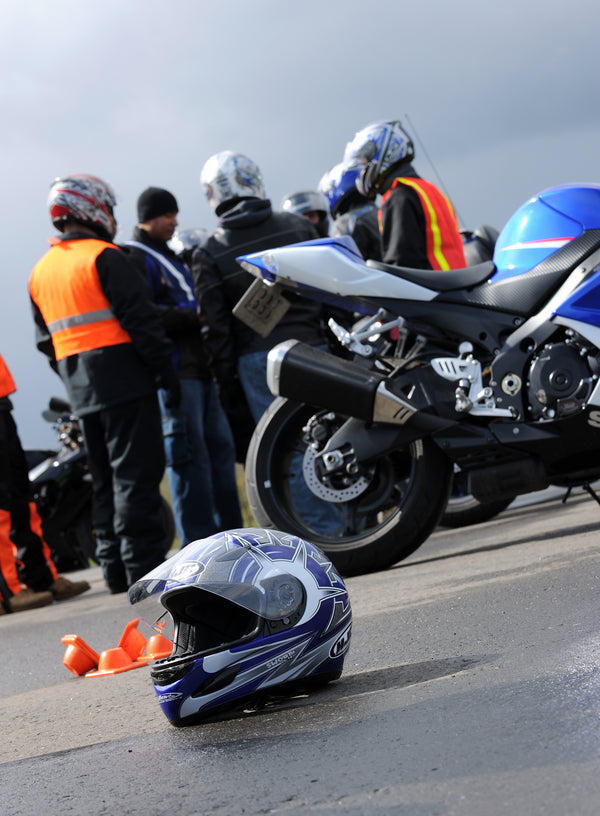 Rental Equipment FAQs:
WHAT?

DOT approved full face helmet, standard sizes XS to 2XL
Motorcycle jacket with armour, standard sizes XS to 3XL
Gloves with a leather palm, standard sizes XS to 2XL
*Please note, we do not rent boots or rain gear*
*Customers renting equipment will be asked to sign a release of liability waiver and a rental form*
WHEN?
Please visit us in store within 7 days of when you need your rental equipment.  
We do not take reservations. 
Rentals are a flat rate for up to 7 days, so you can pick up and return within that window of time. 
For example, if your course is a Saturday/Sunday, you can pick up on Thursday and return by the following Thursday.
Please leave yourself 30 minutes to complete paperwork and be fitted. 
Do not arrive 15 minutes before closing or you may not be able to pick up your gear that day.

*Please note that our store is closed on Sundays & Mondays*
Late returns will be subject to additional charges.

WHERE?
Rental equipment can be picked up from our retail store at 2923 Dundas Street West, Toronto ON and must be returned to the same location. 
HOW MUCH?
3 piece rental of helmet, jacket and gloves =$99
1 piece rental of either helmet, jacket or gloves =$40

A $200 security deposit via cash or major credit card is required during the rental period.  This is processed in store when you pick up your gear.  The security hold will be returned / lifted once the equipment is returned to us in good order.

Damaged or soiled gear: Gear is to be returned undamaged and unsoiled. Damaged or excessively dirty gear may be subject to additional repair / replacement / cleaning charges.
Financing
Interested in financing your purchase? We have great lenders to choose from and you can submit your application directly online! Once pre-approved, simply visit us in store to complete your purchase.
Insurance
Curious about insurance? Get an online quote from any of these providers: