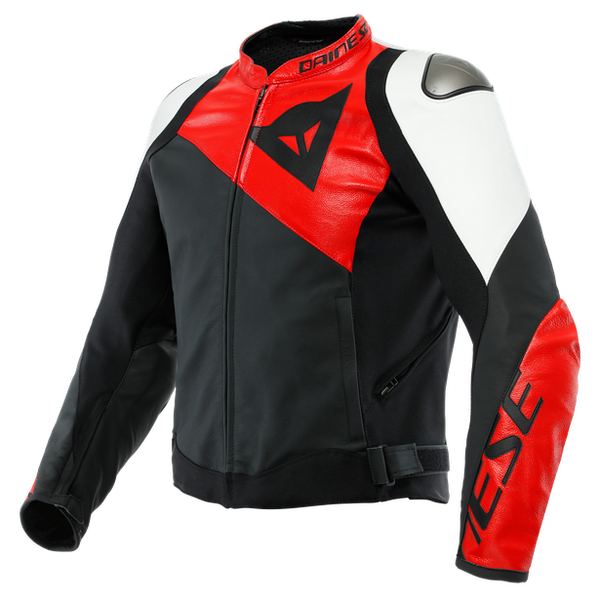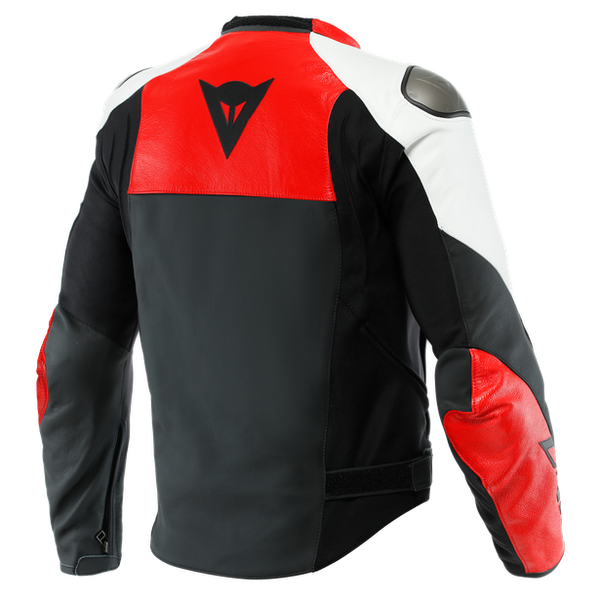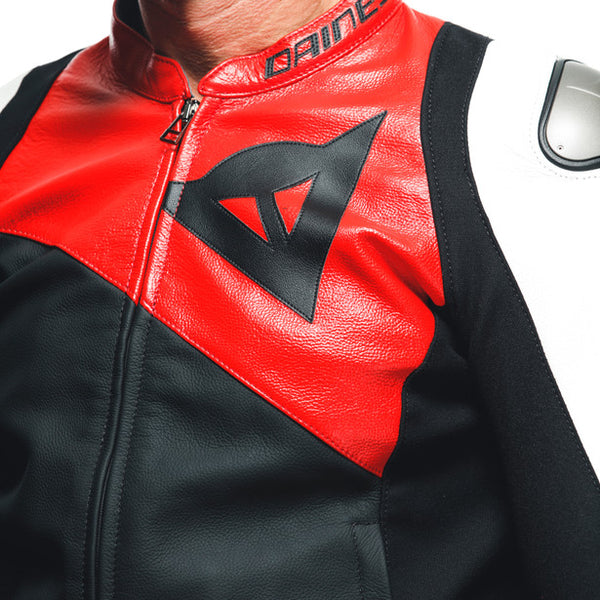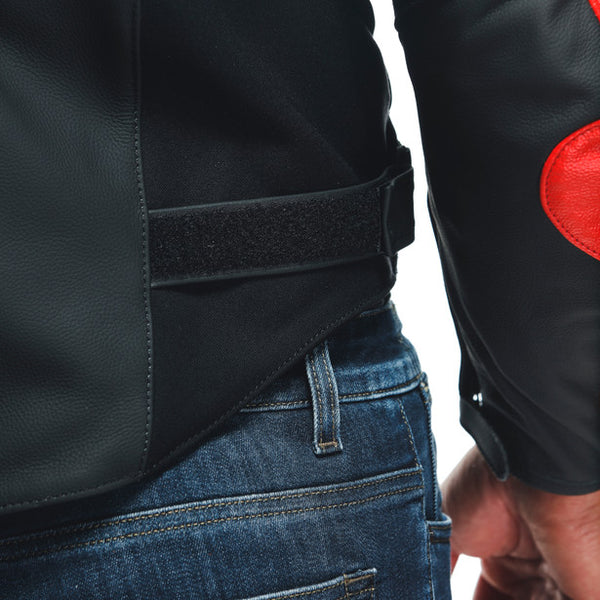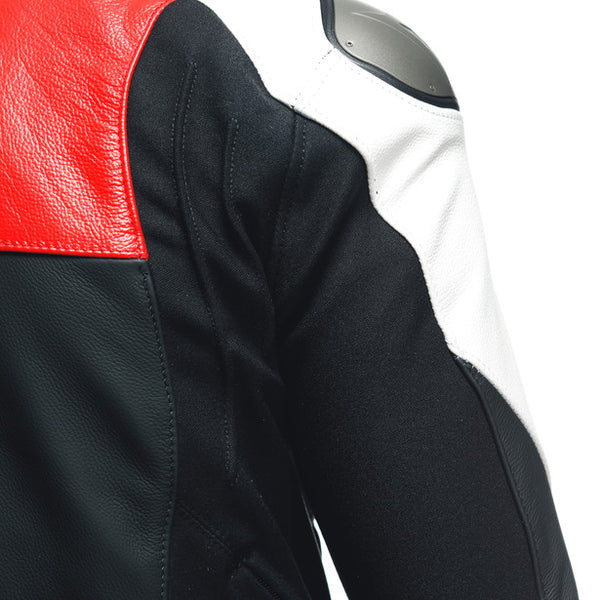 Dainese Sportiva motorcycle jacket, made of soft and resistant Tutu cowhide, with EN 1621.1-certified Pro-Armor internal protectors, which simultaneously guarantee maximum protection, flexibility and freedom of movement owing to ventilation over 40% of their surface area. The internal shoulder protectors are paired with interchangeable aluminum plates on the outside: a distinctive Dainese technology that is designed to facilitate sliding in the event of a fall and avoid the risk of rolling on asphalt.

For further flexibility and riding comfort, the leather structure has S1 bi-elastic fabric inserts on the hips and inner arms, and Microelastic technology on the back to increase freedom of movement.

The Dainese Sportiva Jacket is equipped with a rear pocket to insert the back protector, Velcro at the hips to adjust the fit, and two side air vents that, in case of an increase in temperature, help and restore optimal coolness, as does the breathable lining.