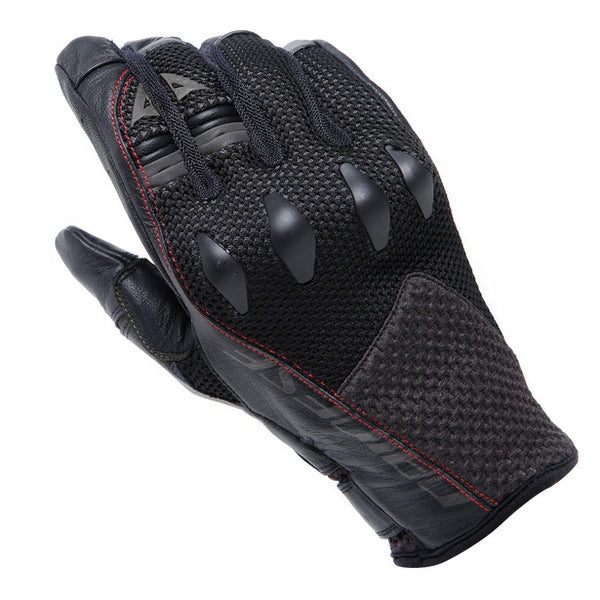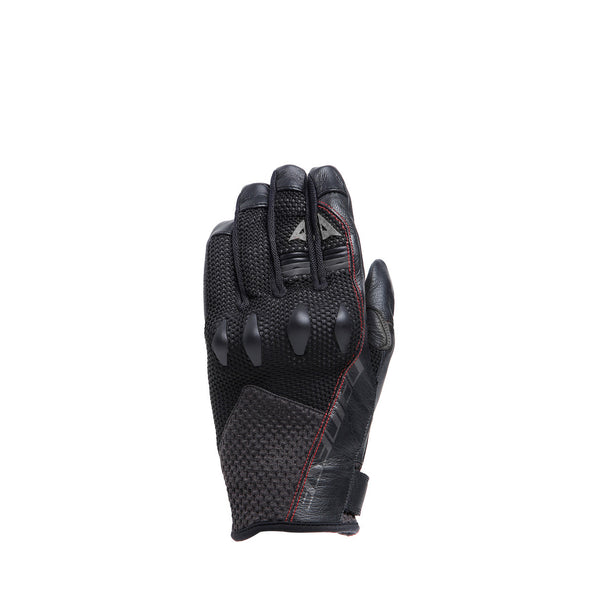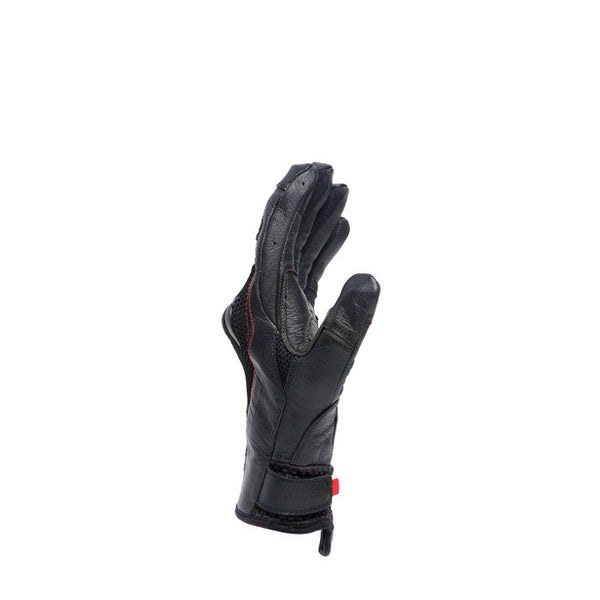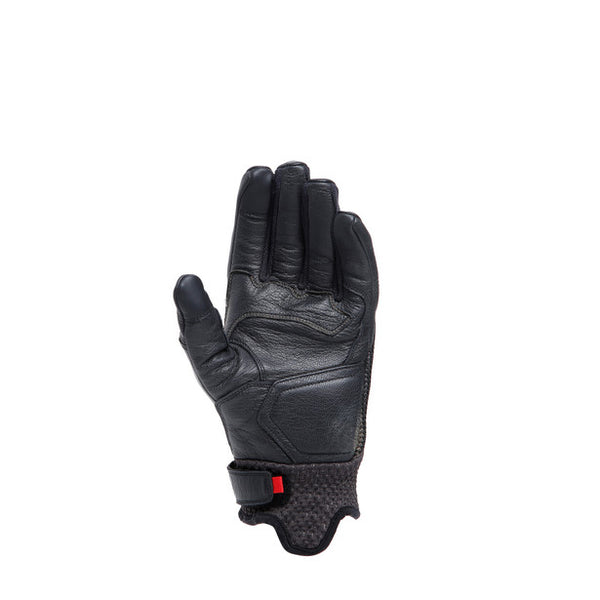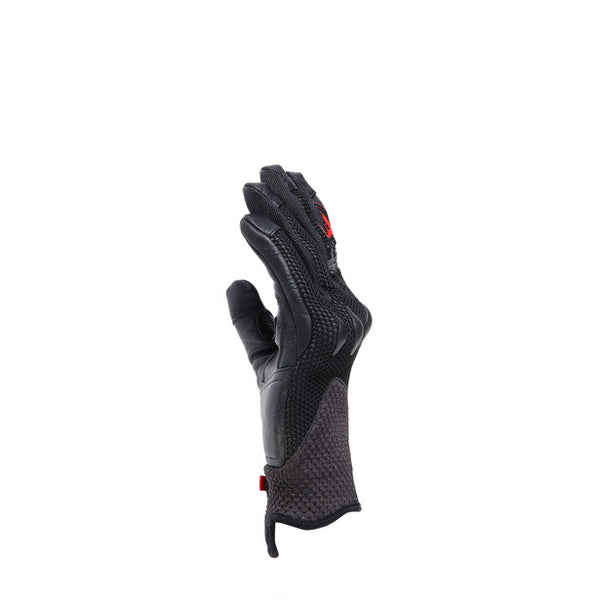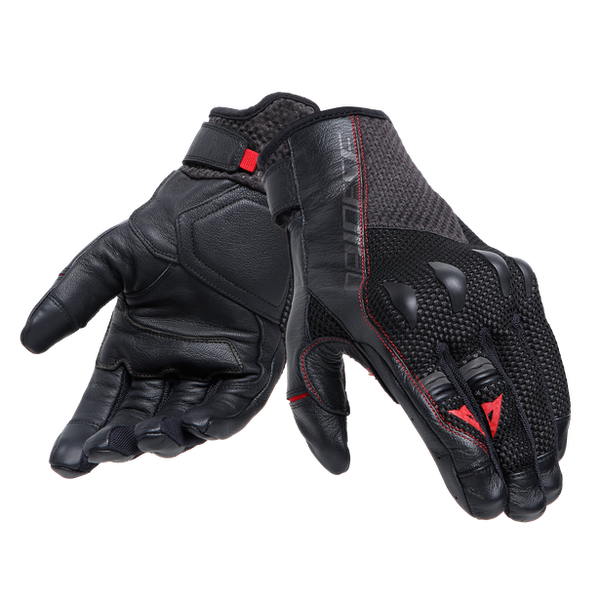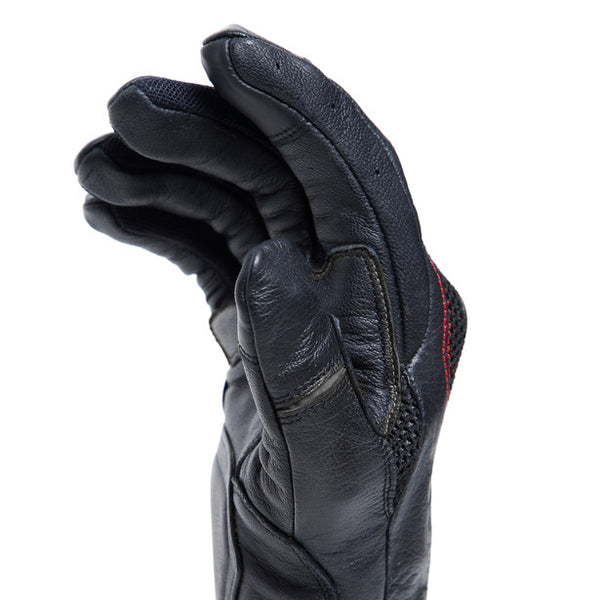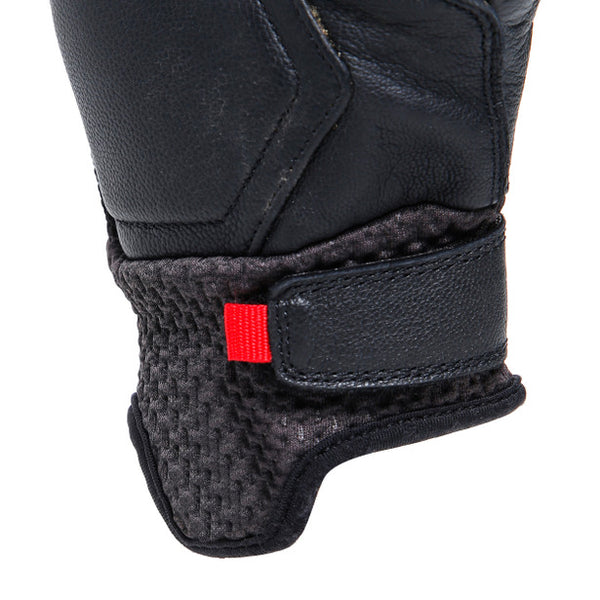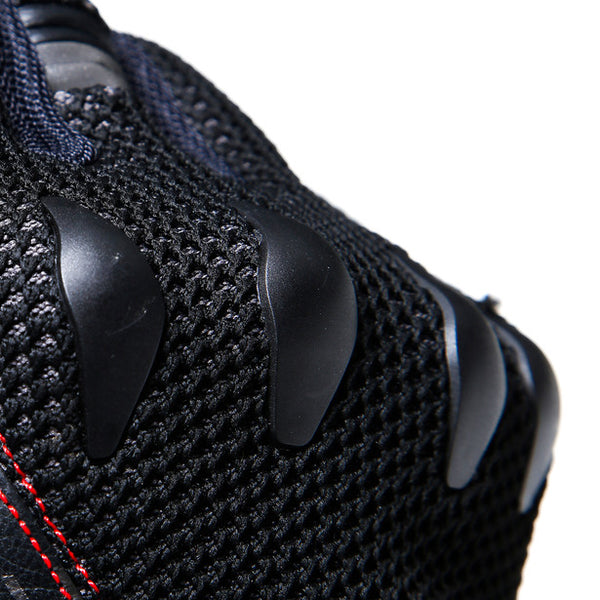 Karakum Ergo-Tek are summer adventure gloves, light and ventilated, ready for any adventure in the hottest climates.

Made with ventilated, knitted, stretch fabric and with a goatskin palm, they offer softness and resistance where you need it, ensuring great sensitivity and control over the bike controls.

The Ergo-Tek protectors on the knuckles, Dainese technology developed by studying the anatomy and dynamics of hand movement in motorcycle riding, offer great mobility and safety, covering the areas most subject to impacts and abrasions.

Comfort is guaranteed by the ventilation and lightness of the glove, allowing extended use, and by the practical fit, due to the tear-off cuff closure.