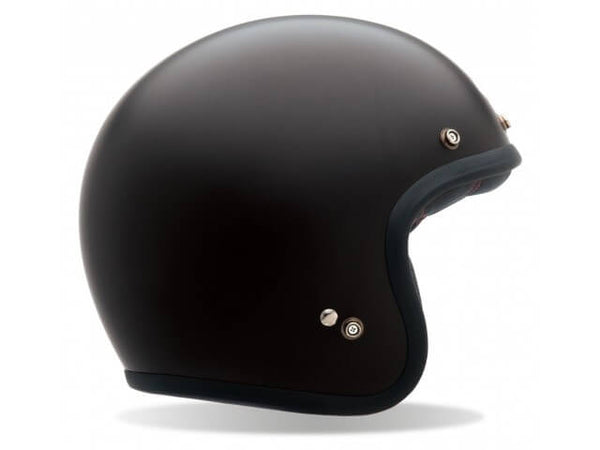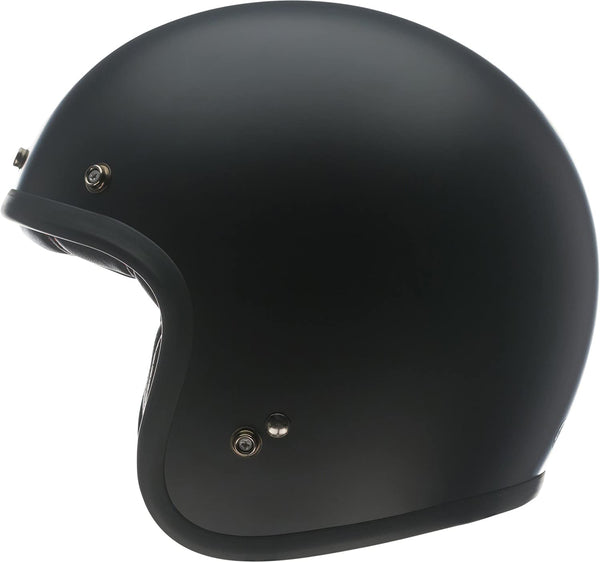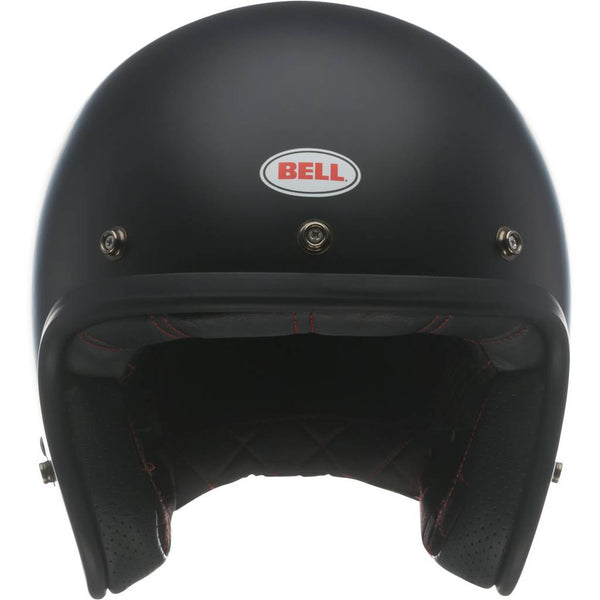 Description
Throwbacks and retro lids are nice, but nothing beats an original. Back in 1954 Bell founder Roy Richter formed his first helmet out of fiberglass and named it the "500." That moment was ground zero for the modern motorsport helmet and it gave rise to an entire industry. Bell's new Custom 500 pays homage to Richter's original design and adds modern protective technology to bring the design up to date while still keeping the original's aesthetic. By combining a custom fiberglass layup with a specially designed EPS foam layer, Bell engineers were able to craft a helmet that is at once light weight, narrow in profile, and DOT compliant. Adding custom paint inspired graphics, chrome trim work (on some graphics) and a quilted liner, the new Custom 500 custom looks as good as it performs.
Details
Custom fiberglass shell

Custom quilted liner

Chrome trim (graphic dependent)

Integrated snaps for aftermarket shields and visors

Padded chin strap with D ring closure and strap keeper

Certification: DOT
Fitting
We strongly advise customers be fitted properly for a helmet. Fit is important as are many other features such as ventilation, lining, material used in the shell, etc. We do not accept returns or exchanges on helmets as we would not be able to guarantee their safety to our customers. For a one on one helmet fitting, visit us in store.