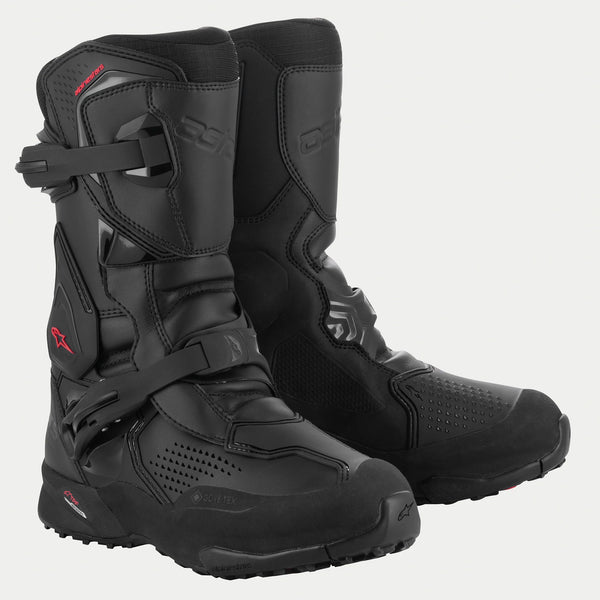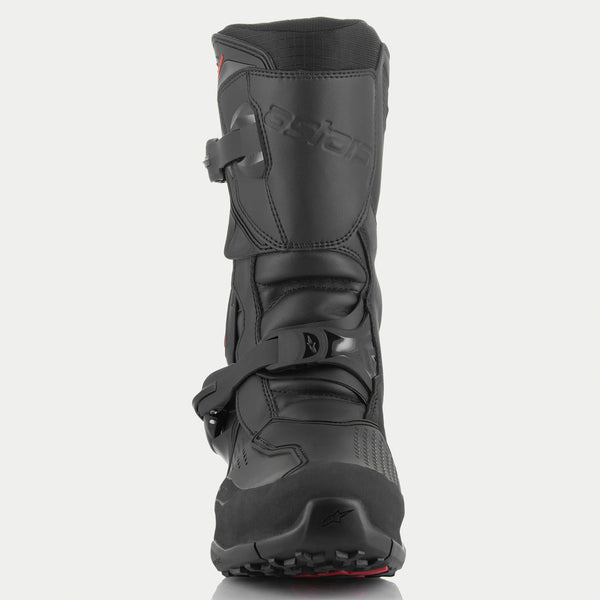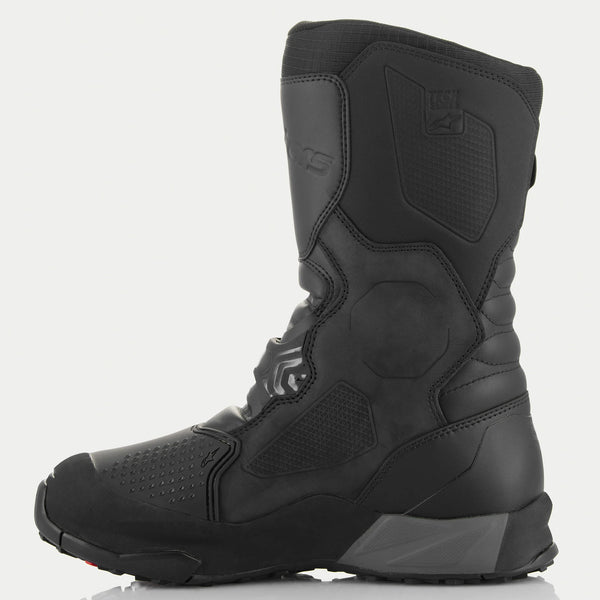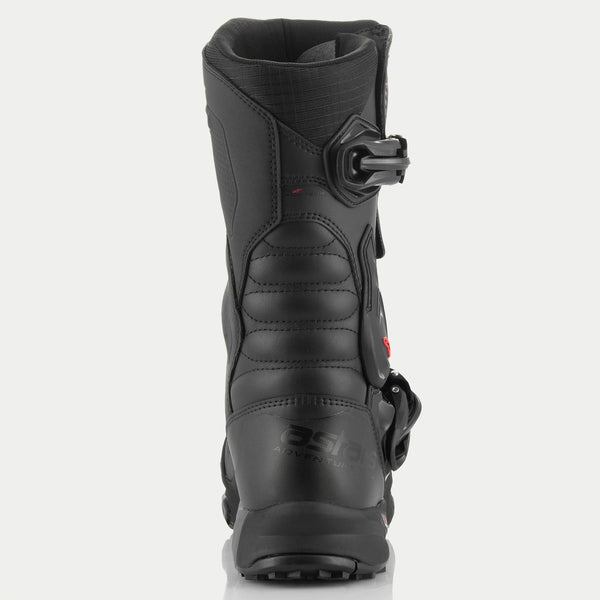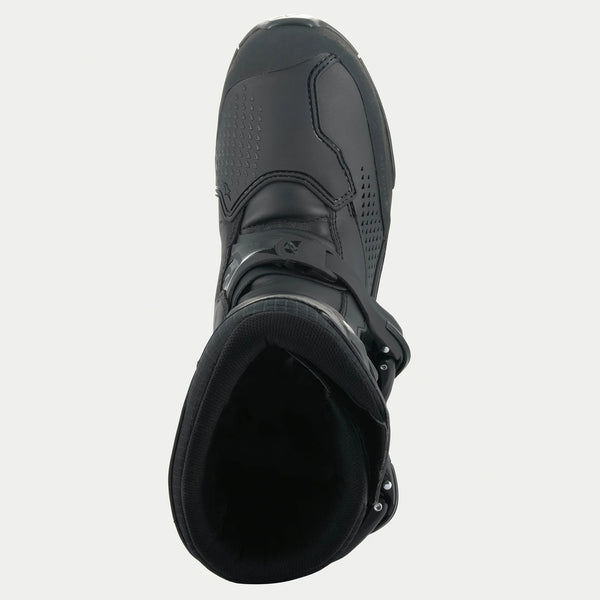 The XT-8 GORE-TEX adventure enduro boot is designed to perform in demanding off-road riding conditions, offering enhanced support, movement control, impact protection, and all-weather performance. Exceptional climate management is provided by the GORE-TEX membrane which delivers breathability and 100% waterproofness, making it the perfect year-round boot for adventure touring or off-road exploration in all weather conditions and climates. Engineered to offer superior comfort, the protective XT-8 GORE-TEX adventure enduro boot has a unique, full-length EVA midsole construction reinforced with a transversal protection frame (TPF), with engineered flex and a cushioning heel disc that delivers unrivalled, all-day walking and long journey, riding comfort. The XT-8 GORE-TEX boots incorporate a new silhouette and style design approach and offers premium, comfort, feel, and a higher length (27cm) than a standard street touring boot, providing the extended protection needed for off-road adventure riders.
The XT-8s are constructed from a blend of advanced breathable microfiber and leather, plus rubber, TPU, and PU film reinforcement. The main chassis of the XT-8 GORE-TEX Boots features internal malleolus and shin impact protection, a reinforced toe and heel area, plus a lateral TPU ankle link for support and impact protection, while still allowing for natural flexion. Designed to perform in off-road riding conditions, the XT-8 GORE-TEX boot has an aggressive and dedicated lug pattern on the outer sole, capable of tackling any type of terrain.
Engineered to offer the best protection and unrivalled comfort for off-road riding, and adventure touring the XT-8 GORE-TEX boot is the perfect rugged adventure boot.
The XT-8 has a full GORE-TEX membrane for 100 percent guaranteed waterproof performance and breathability.
Double buckle closure and Velcro flap for a customizable secure fit.
Reinforced heel counter and toe box, with an additional shift pad extra layer and a reinforced shin area to protect against impacts.
Dedicated off-road rubber outsole with a rubber covered toe area for durability.
According to European statutory law, the CE mark is a conformity requirement for the marketing of this product. The following standards apply CE EN13634:2017.
GORE-TEX GUARANTEED TO KEEP YOU DRY®
Technical modern upper constructed with an advanced blend of microfiber and synthetic high-resistance textile laminated by a seamless PU for enhanced breathability.
Advanced microfiber upper and leather medial panel.
TPU reinforcements and protective medial ankle link.
Alpinestars' integrated Transversal Protection Frame (TPF) protects the foot while delivering the necessary support on the footrest without compromising the front foot flexion for superior walking comfort.
New full-length EVA midsole construction with integrated soft cushion pad for optimal protection and a 10 mm drop for superior walking comfort.