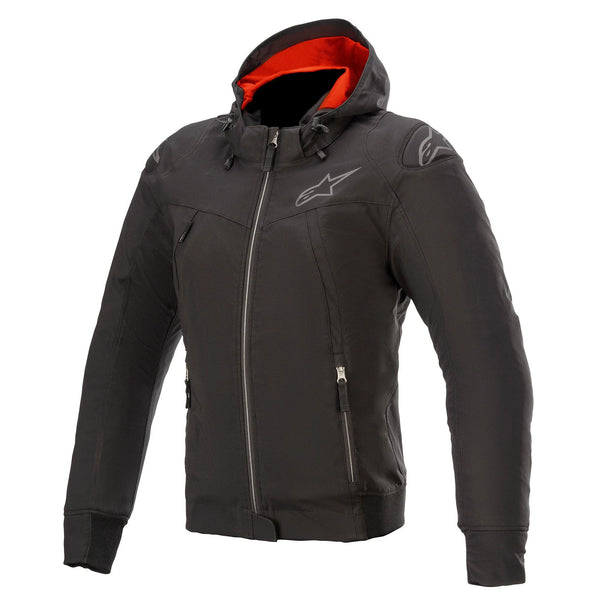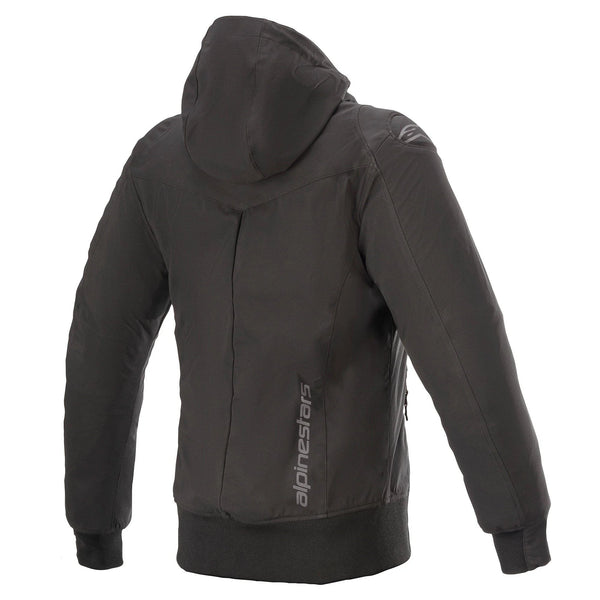 Optimized for urban riding, the Stella Sektor Tech v2 Hoodie is equipped with aramidic fiber reinforcements on the shoulders and elbows for superior abrasion resistance, while the detachable hood allows riders to tailor the jacket to the conditions. Anatomically profiled for a fully optimized female fit for enhanced rider comfort, this casual-styled jacket comes with six pockets for real-world practicality.
YKK zip on front with scratch saver for a secure closure.
Elasticated thumb loop ensures the sleeve remains in the correct position while riding.
Comfort lining on collar for enhanced rider comfort.
Two zippered hand pockets, inner waterproof document pocket, inner pocket and one pocket on the liner for safe and secure storage.
Reflective detailing.
Anatomically tailored for a fully optimized female fit.
Chassis constructed from a 3L soft shell with windbreaker for rider comfort.
Stretch rib fabric on cuff and bottom for an optimized fit.
Alpinestars Level 1 Nucleon Flex Plus armor on shoulders and elbows.
Nucleon KR-Cell CiS chest Level 1 and Nucleon Level 1 and 2 back protectors are available as an accessory upgrade.
The hoodie has 4 snap buttons located on each side of the internal part of the jacket that can be directly connected to the Alpinestars KR-Cell CiS chest protector rivets.
The height of the protector may be adjusted according to the height and attachment of the chest protector to the hoodie's snap buttons.
The hoodie has a mesh pocket with a hook and loop closure integrated in the internal lining to accommodate the back protector.
Aramidic fiber reinforcement on shoulders and elbows for high levels of abrasion resistance.
Detachable hood with coulisse system to adjust the volume, with snap button on the back to ensure it remains fixed in position when riding.
According to European statutory law the CE mark is a conformity requirement for the marketing of this product. The following standards apply to this product:
CE Category II PPE Regulation (EU) 2016/425 – A class.
CE Level 2 EN1621-2:2014 Alpinestars Nucleon back protector, available as an accessory upgrade.
CE Level 1 EN1621-1:2012 Alpinestars Nucleon Flex Plus shoulder and elbow protectors.