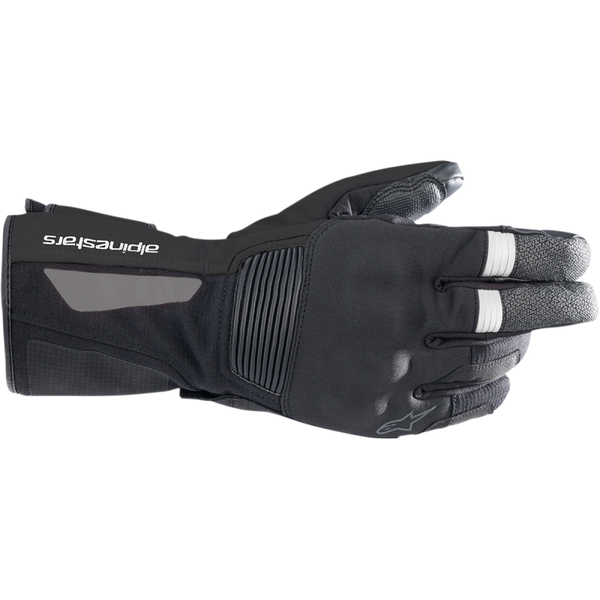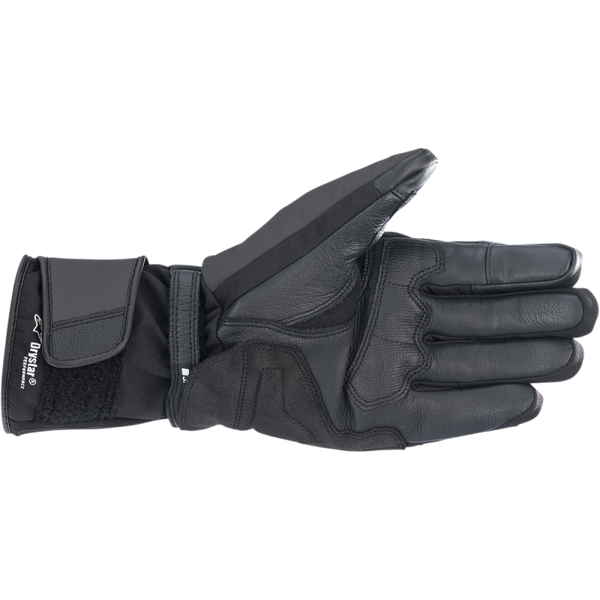 The Denali Aerogel Drystar® Glove delivers enhanced insulation performance thanks to its PrimaLoft® Gold Aerogel insulation panels that are strategically placed on all fingers, and this, combined with the engineered construction of the glove, ensures the rider's hand stays warm, even in the coldest of environments.
The Denali Aerogel Drystar® Glove is constructed from a precise mix of materials combining stretch polyester material, softshell and Ripstop panels, with ARshield strategic reinforcements for optimized comfort, protection and weather protection.
Wet weather waterproof performance is guaranteed by Alpinestars Drystar® performance membrane that is 100 per cent waterproof and breathable, and this membrane is attached precisely on the palm and fingers for enhanced sensitivity and dexterity with the bike's controls.
Highest performance PrimaLoft® Gold Aerogel Insulation panels on fingers; PrimaLoft® Gold Insulation Aerogel is the lightest solid material known to man and is composed of millions of air pockets that form a barrier, effectively blocking out the cold. PrimaLoft® Gold Insulation Aerogel is proven to perform, even under pressure, and retains 97 per cent of its original thermal performance over time.
PrimaLoft® Gold Insulation Aerogel inserts on fingers to provide high insulation against wind-chill.
Viscoelastic knuckle delivers high levels of flexibility and protection against impacts.
According to European statutory law the CE mark is a conformity requirement for the marketing of this product. The following standards apply: Fully CE certified Motorcycling product: CE Level 1 KP.
Knuckle protection is provided by a molded viscoelastic impact protector that is highly flexible and soft for very high levels of comfort.