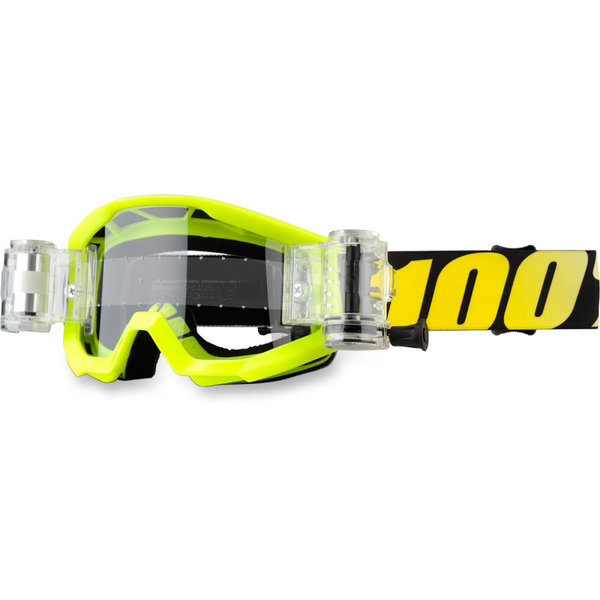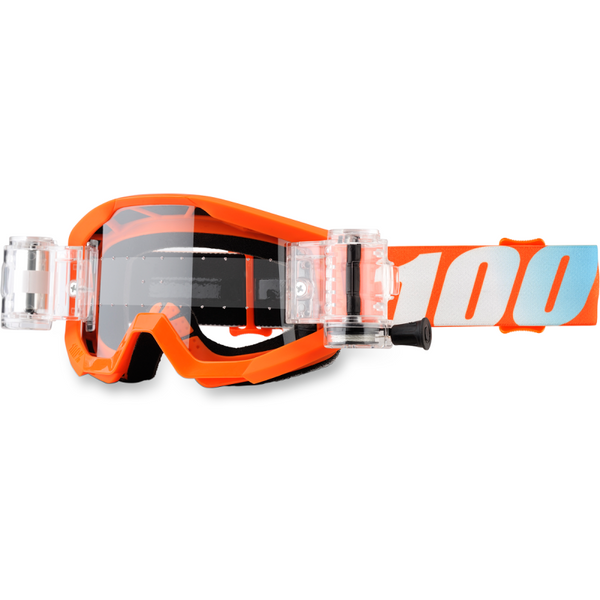 100% - Strata SVS Jr Mud Goggle w/Roll off-System (Youth)
Ride with the big boys without emptying your parent's wallet. The Strata Jr. packs the same great features as its full-sized big brother with a fit that's spot on for younger riders. Complete protection with excellent field of vision for today's youth rider. Now with the added SVS Mud film system, your young rider will now have clear vision to the finish!
Curvature suited for comfort and specifically developed for youth, constructed out of flexible, yet durable, urethane featuring combined matte and gloss finish, comfortable, dual-layered face foam, anti-fog, scratch-resistant Lexan lens for unimpaired vision and a 40mm silicone-coated strap holds your goggles in place.
Curved fit suited for comfort and great field of vision
Plush, dual layered face foam soaks up sweat and moisture, keeping it out of eyes
Constructed out of flexible yet durable urethane featuring combined matte and gloss finishes
Anti-fog, scratch-resistant Lexican® lens for unimpaired vision complete with tear-off pins
40mm silicone-coated strap holds goggles in place