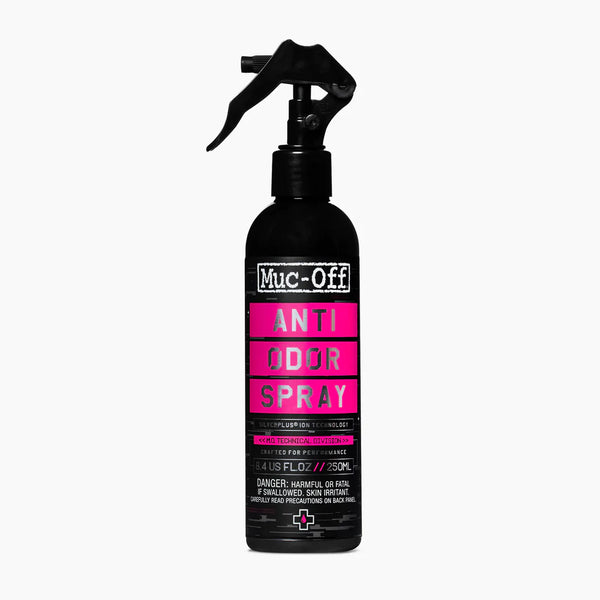 Been shredding so hard that your kit has started to smell? You need Muc-Off Anti-Odor Spray! It's a highly effective, easy to use anti-odor spray that uses SILVERPLUS® silver ion technology.
It's ideal for removing odor caused by bacteria from body armour, shoe lining, gloves, pads or any soft material, synthetic fibre or textile that comes into contact with your skin and starts to smell over time.
Our spray leaves a long-lasting hygienic finish that instantly freshens your equipment. It's perfect for using while traveling, to help protect you and your kit when it's repeatedly used and can't be washed on the go.
Not only will it stop your kit smelling like a skip, but it'll even help it last longer!