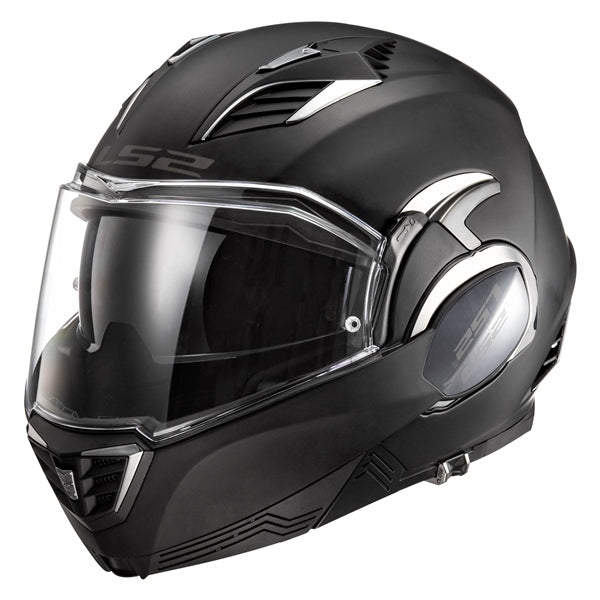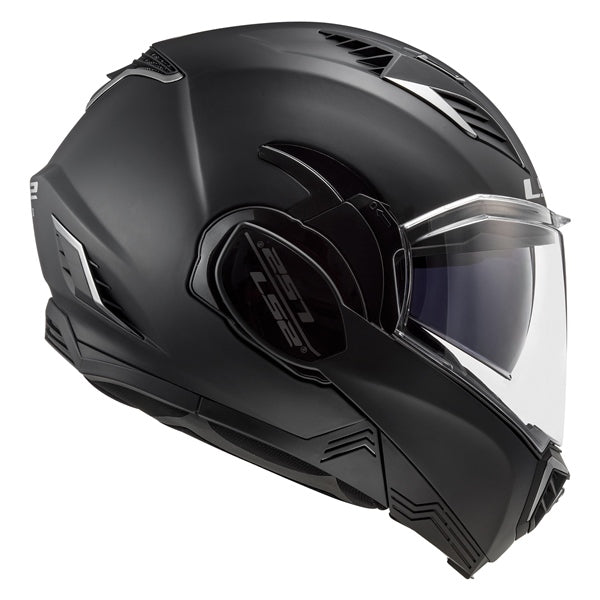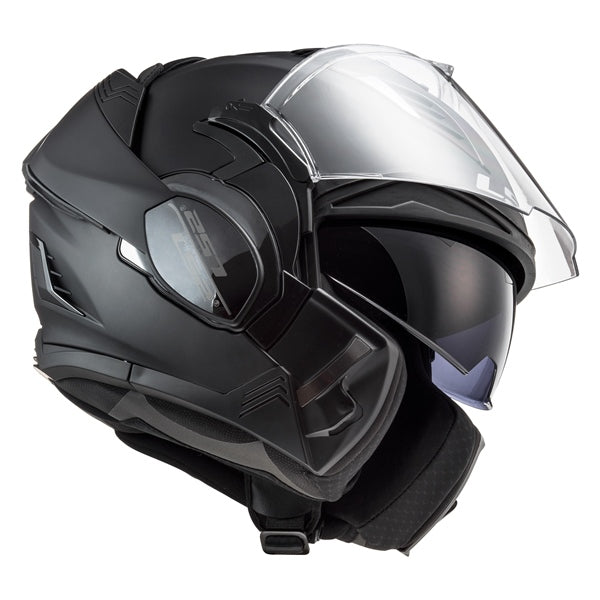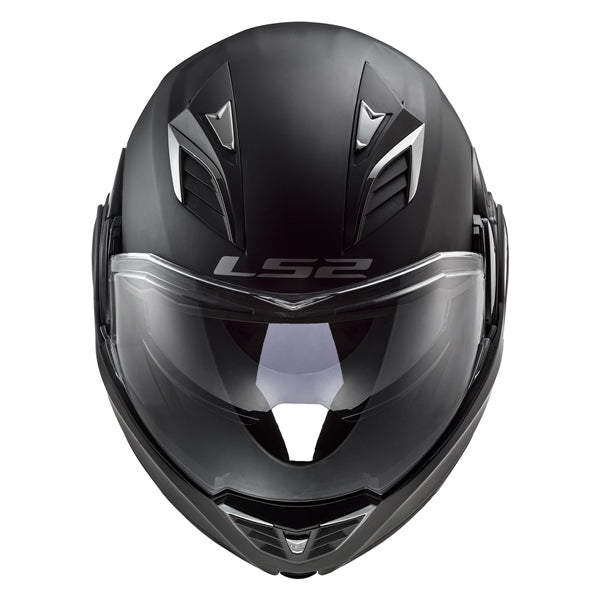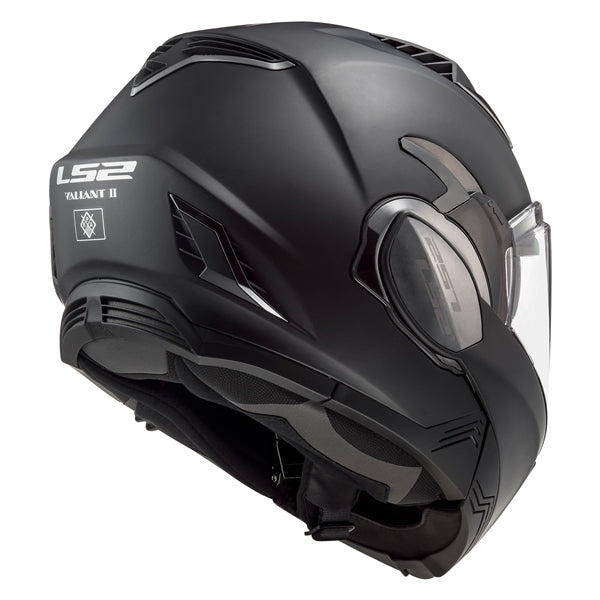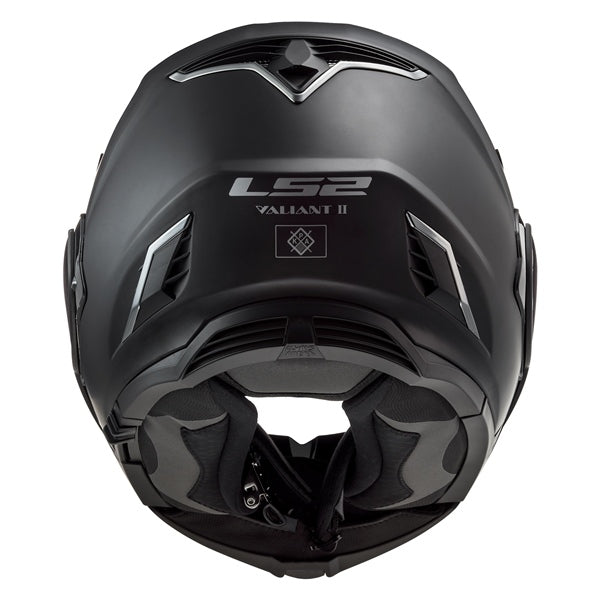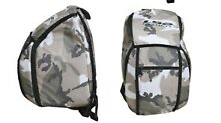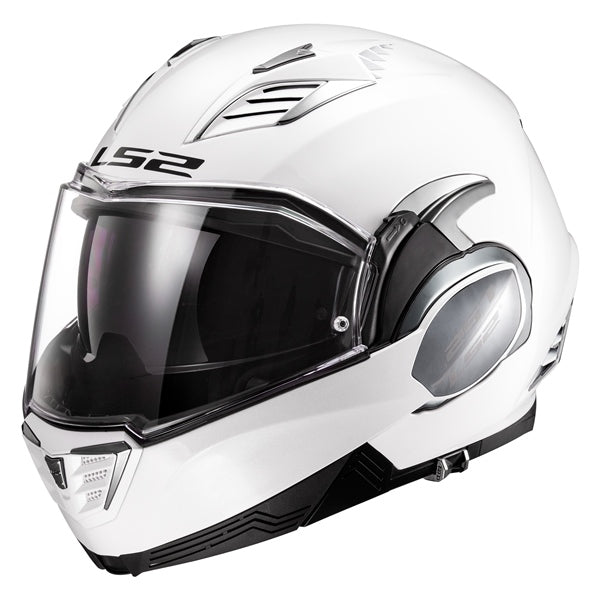 The LS2 Valiant II 180-degree flip, modular motorcycle helmet. Building upon the success of the original Valiant, LS2 has again pushed the envelope of technological development. A newly designed chin bar mechanism is smaller and slimmer than the original, making for a more aerodynamic shell. The Valiant II retains all of the features and functions of the original Valiant, but with a new more modern look.  Complete with back pack style camo helmet bag - an extra added value!
Shell: KPA (kinetic polymer alloy)
It's assembled with matte black chin bar cover, and with an extra-fog dark visor
Flip-up chin bar :180 degrees
Shells: 2
Padding: multi-density EPS, cut with 3D laser cutting technology
Shield: scratch-resistant and anti-fog, with quick-release system
Shape: oval intermediate
Sunvisor: built-in, quick release button
Ventilation system: dynamic flow-through
Retention system: quick-release buckle
Liner: removable and washable, moisture wicking, with anti-bacterial and odour-resistant fabric
Weight: 1700g ± 50g
Certified: DOT and ECE 22.05
What is KPA? This proprietary material uses nanotechnology to blend microscopic particles of aramid fibers into a high-end polymer. This material is absolute state-of-the-art in energy management materials, offering a bit of built-in flexibility to disperse energy, the penetration resistance of high-end fiber products, and a lightweight shell. 2 shell sizes to allow for a perfect fit and the smallest shell possible. A full metal latch assures the chin bar will stay locked when closed, and an LS2 exclusive design keeps the chin bar securely in place at the back of the helmet when it is in the open position.