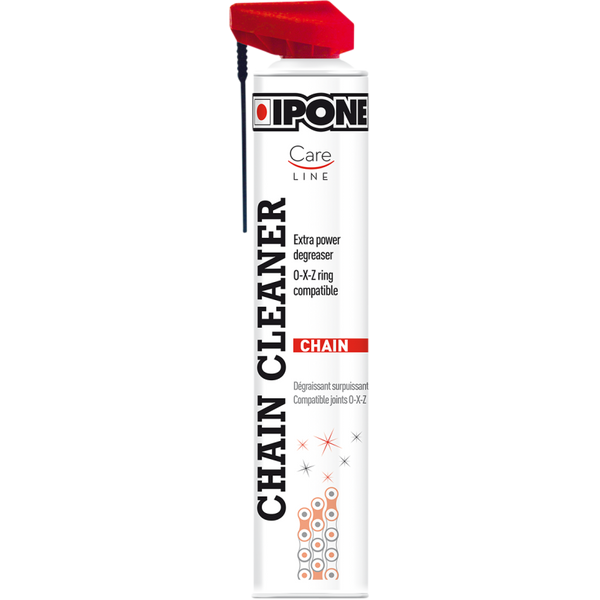 THE ULTIMATE DEGREASER FOR YOUR CHAIN
CHAIN CLEANER effectively cleans and degreases all types of motorcycle chains (road and off-road).
Its multi-position diffuser makes it easy to manage the power and the amount of spray used at each pressure. Very practical, it allows to pulverize a wide or precise spray to effectively remove all greases and dirt embedded between the links (sand, dirt, oil, grease...).
Its retractable rod is fixed on the spray, it folds and unfolds in a single gesture. No more rod lost in the workshop after 2 uses!
Why you will love it
Because CHAIN CLEANER is THE ultimate chain degreaser that cleans and makes your chain shine like it's brand-new.

Powerful and precise spray

Effective against the most stubborn greases

Multi-position diffuser with retractable rod

Compatible with O-rings