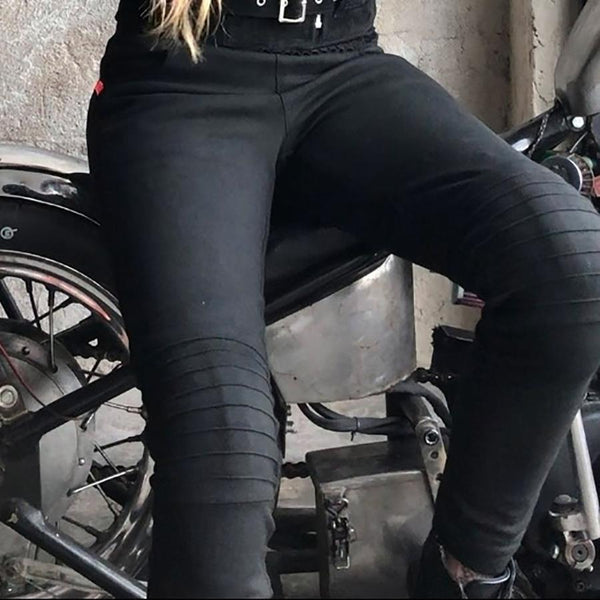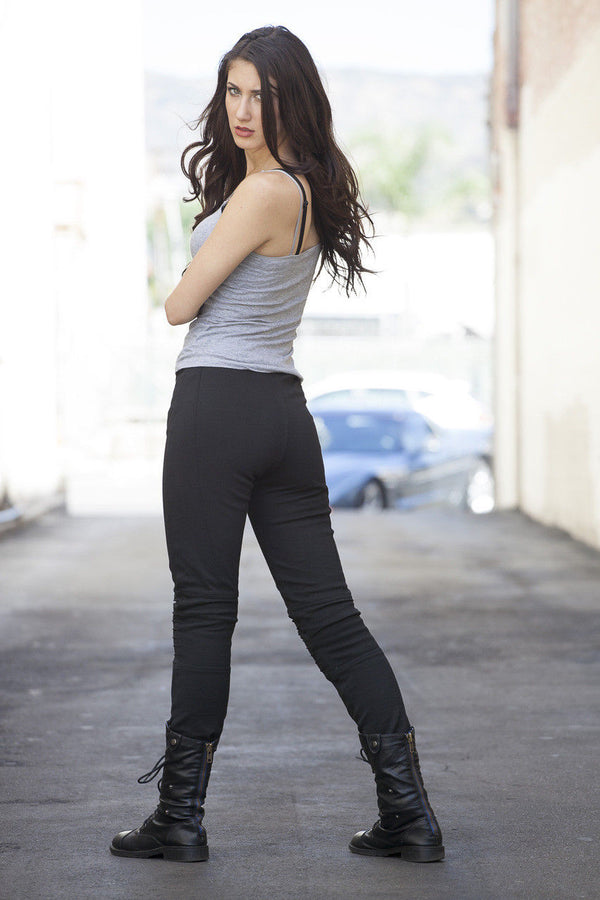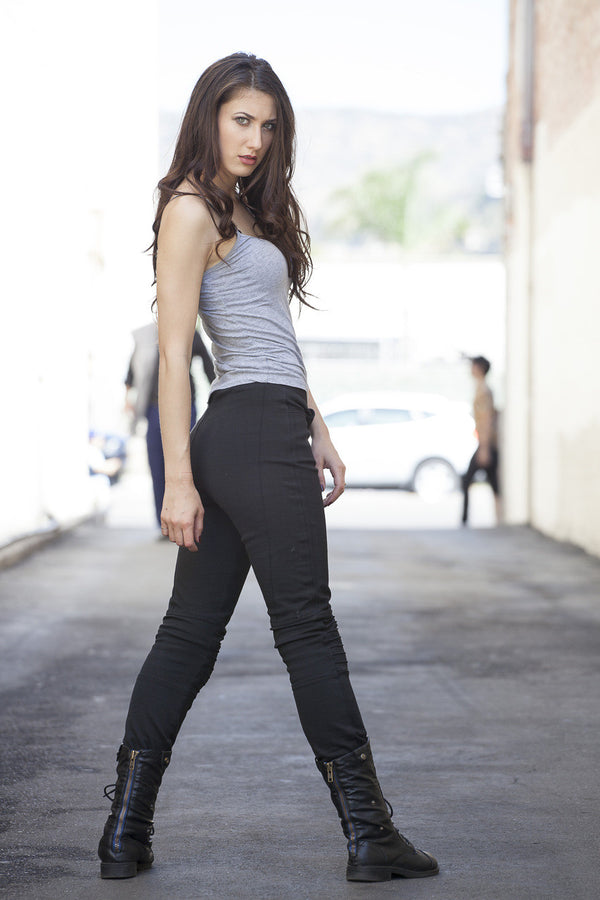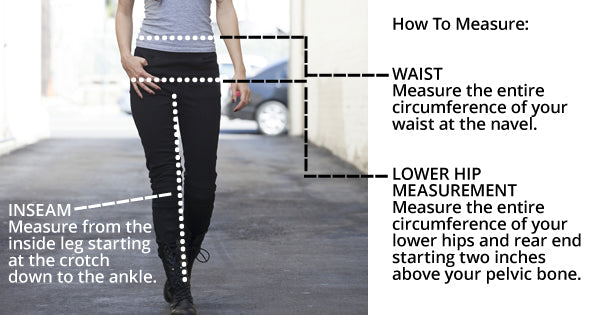 Ships from Toronto, ON Canada.  GoGoGear Protective Leggings can be used as a base layer under other garments for extra protection against abrasion. Like all GoGo Gear products, they are designed to look like regular fashion leggings but offer the protection of Dupont™ Kevlar® abrasion resistant fibers and CE-approved removable and adjustable knee protectors.
*Long leggings are designed for riders 5'8" and taller.
*High waist leggings offer 4 inches of waistband up to the natural waist as opposed to 2 inches on the regular sized leggings.
PLEASE READ THE SIZE GUIDE BEFORE ORDERING
Fabric Outer Layer: 100% Abrasion Resistant Polyester Cotton Fabric with 5% Spandex
Fabric Inner Layer: 100% Made Of DuPont™ Kevlar® Fibers 275gsm Weight, 95% Kevlar with 5% Spandex Fabric
Inside Protector Pockets: Polyester Cotton Jersey
CE-Approved Removable Adjustable Knee Protector Pads (Level 1)
Inside Pockets for Hip Protectors (protectors not included) 
Two Outside Front Pockets
Ribbed Decorative Detail on Knees
Belt Loops
Machine Washable
Sizing
| | | | | | | | | | | | | |
| --- | --- | --- | --- | --- | --- | --- | --- | --- | --- | --- | --- | --- |
| SIZE (REG) | 2 | 4 | 6 | 8 | 10 | 12 | 14 | 16 | 18 | 20 | 22 | 24 |
| WAIST (inches) | 16 | 20 | 24 | 27 | 32 | 33 | 36 | 44 | 48 | 52 | 56 | 58 |
| LOWER HIP (inches) | 29 | 25 | 30 | 34 | 38 | 42 | 44 | 48 | 50 | 54 | 58 | 60 |
| INSEAM (inches) | 27 | 27 | 28 | 28 | 28 | 28 | 28 | 28 | 28 | 28 | 28 | 28 |
SIZE (LONG)

6L

8L

10L

12L

14L

16L

WAIST (inches)

35

37

39

40

42

44

LOWER HIP (inches)

40

42

44

46

48

50

INSEAM (inches)

32

32

32.5

33

33.5

34