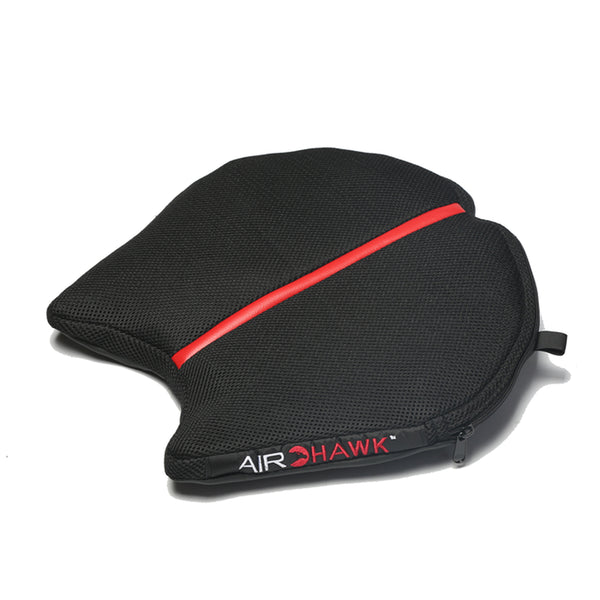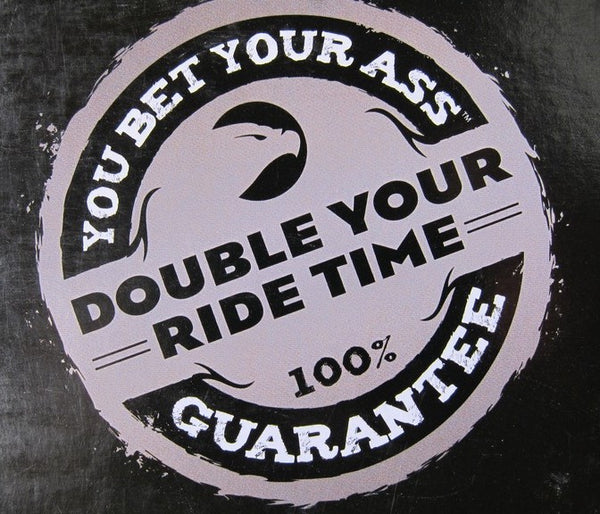 This strategically designed cushion has a cutout area that runs throughout the center of the cushion from front to back that allows for 3 points of no contact: tailbone, prostate and scrotum. The tailbone relief area has tapered transition for increased comfort. The front cutaway allows for no contact on the scrotum as well we improves fit on the bike. Redesigned cell geometry improves airflow under the rider: NO HOT SEAT! This cushion is designed not only for maximum comfort, but also addresses issues of prostatitis, general discomfort in the sacrum and coccyx, as well as under the prostate and scrotum.
Seating Systems come standard with cover, attachment loops, cruiser straps and a 2-year limited warranty.
Gel/Foam Seat AIRHAWK Seat Medically proven pressure mapping illustrates the AIRHAWK difference. Our AIRHAWK Shape Fitting Technology® adjusts to your contour to eliminate painful pressure points and increase riding comfort. Small interconnected air cells evenly distribute your weight and pressure over the entire motorcycle seat cushion, reducing the "hot spots" that cause pain. The air cells also work as mini shock absorbers, reducing vibration. Once you've tried it, you won't ride without it!