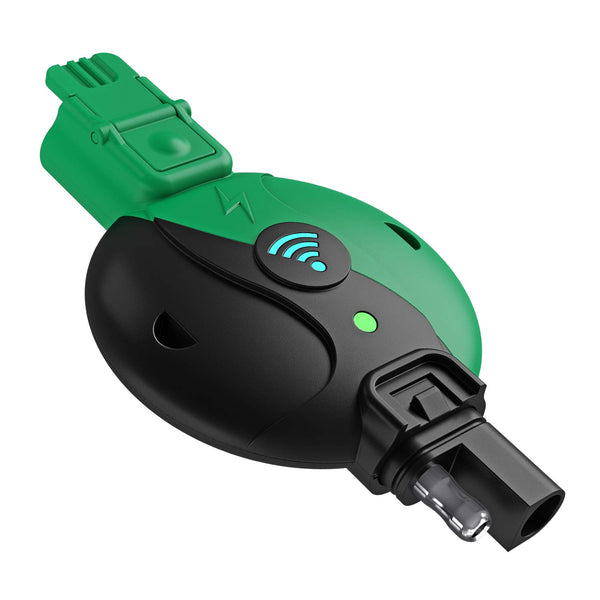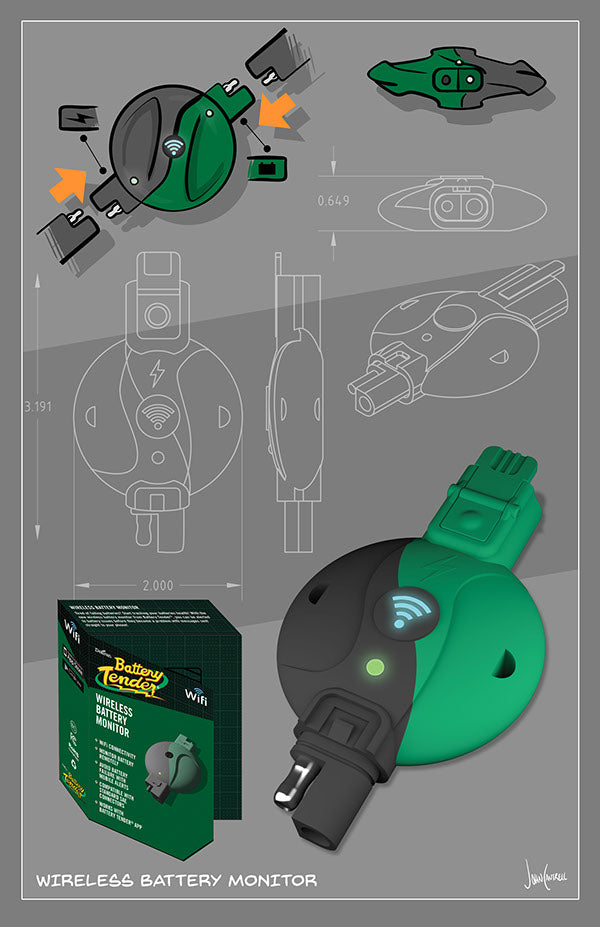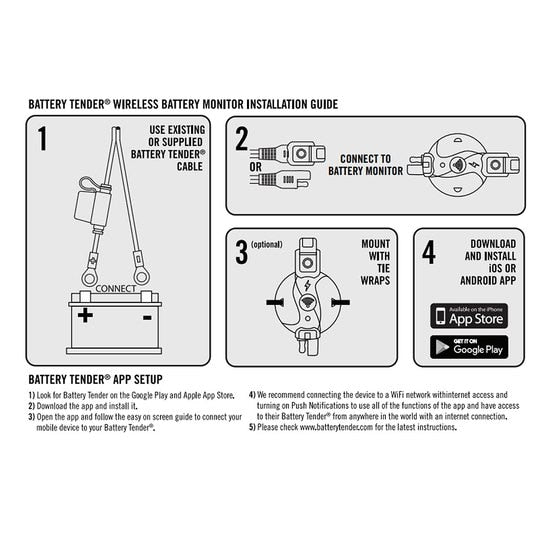 The Next Step In The Evolution Of Batteries
Battery Tender® is giving you the power to connect your battery to the Internet. Attach a Wi-Fi battery monitor, connect it to your home Wi-Fi network, and get alerts about your battery right to your iOS or Android device.
Our new line of charger/maintainers can be controlled from anywhere in the world. Just download the iOS or Android app, make sure you have an Internet connection, and check in on your battery whenever you want.
Your vehicle's battery will report its status while it's in range of your home Wi-Fi network. You will receive an alert to your mobile device if the Battery Monitor detects that your battery may not be holding a charge the way it should.
Alert Scenarios:
Vehicle light was left on and is draining battery
Average voltage is low over a period of time
Battery should be checked for effectiveness